This delicious cocktail is so easy to make, and tastes absolutely heavenly! If you'd like a non-alcoholic version, try the zero-proof gin from our friends at Bohemian Spirits in Kimberley, BC.   🫐 Blueberry Gin Fizz ✨🫐 Serves 4 Ingredients: 2 oz. gin 1 oz. freshly-squeezed lemon juice 2 Tbsp. Blueberry Basil Preserve ½ oz. egg white Ice cubes Sparkling water, to top Blueberries and/or fresh basil to garnish. 🫐 Add the gin, lemon juice, and Blueberry Basil jam to a shaker, and shake vigorously for 15-20 seconds. 🫐 Add the egg white, and shake again for another 15-20 seconds....
---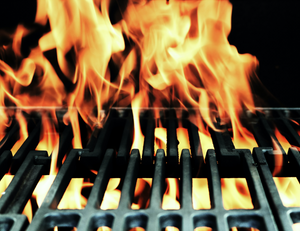 It's essential to have a good barbecue sauce on hand all summer long, so you can whip up an easy, quick, delicious weeknight dinner on a whim: just some meat on the grill and a little garden salad. Here are 5 barbecue sauces we recommend!
---
Shrubs are a classic, delicious, Prohibition-era cocktail (or mocktail!) — and they're simple to whip up at home, using any fresh fruits and herbs you'd like. Here's how to make your own homemade shrubs — including three flavour suggestions.
---
These Lemon & Garlic potatoes are delicious! This recipe is super simple, but maybe a totally different way than you've cooked potatoes before. The result is a tender, crispy potato that's bursting with flavour! It makes a perfect, easy side dish for almost any meal.  Ingredients: 🔸 2 pounds of small, waxy-skin potatoes, cut in half (or in quarters if they're large) 🔸 ½ cup Lemon Olive Oil 🔸  4 cloves of fresh garlic, minced 🔸  3 Tablespoons of Oregano White Balsamic Vinegar 🔸  ½ cup of chicken stock of water 🔸   2 tsp of kosher salt, and freshly-ground...
---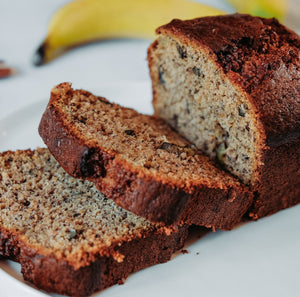 Everyone needs a good banana bread recipe in their pocket. It's great for breakfast, brunch, a snack, or dessert — and this one is so moist and delicious!